Landlord inspections and testing in Durham
What Will Be Inspected?
Landlord Electrical Condition Reports Testing and the Law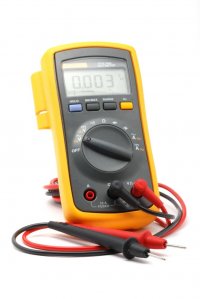 If you rent your property or have tenants and you allow the electrics to deteriorate to such a state that one of your tenants is injured or electrocuted, then that is an infringement of the health and safety act (which is law) and you could face prosecution or even prison. If you do intend to let your property out, I would strongly advise that you have the electrical system thoroughly inspected and tested, especially if you have recently purchased the property and you have no idea if any alterations have been carried out, or if they have been correctly installed, inspected and tested since the original installation.
I will inspect light fittings and switches for loose connections or signs of wear.
I will inspect every socket on all ring circuits for signs of burning, loose connections.
Each circuit will be tested to determine correct disconnection times are met and cable sizing for current carrying capacity, so as to comply with today's standard 17th edition of the IEE regulations.
Rcds will be tested for correct operation under fault conditions.
All earth bonding connections will be checked for correct connection and continuity.
All non compliance's and defects will be recorded on the report.
Get in touch today to make an enquiry
Inspections Duration and Remedial work
The electrical condition report duration above will take on average 4 hours on a small installation. On larger installations, more time will be needed. This is sometimes caused by DIY alterations.
My job is to establish that your electrical installation is fit for continued use and is in a satisfactory condition and all circuits comply with the 17th edition of the IEE regulations.
Some circuits take more time to sort out than others and will need further investigation. I will discuss this with you if the situation occurs.
I will discuss remedial work, if any, with you in order to bring your electrical installation to a satisfactory condition.
Records and Certificates You are Issued
All inspection and test results, all non compliances and recommendations are recorded onto certificates that you will receive:
A VALID N.A.P.I.T CERTIFICATE
INSTALLATION CHARACTERISTICS
A SCHEDULE OF TEST RESULT SHEET
A SCHEDULE OF INSPECTIONS
RECOMMENDATIONS LIST
NON COMPLIANCES LIST IF ANY
Landlord electrical condition report and certificates Durham and local areas for insurance sale or remortgage
The tests and landlord electrical inspection certificates are the same for insurance or remortgaging reasons.This is not an inspection to be taken lightly, so the highest standard of inspection should be performed.
I can perform a visual inspection with sample inspection and testing but I recommend for landlord certificates that you should have a full inspection which is obviously more expensive but worth it because when the inspection is complete all defects will be revealed on the electrical installation and I will be able to advise on any remedial work or improvements you might have in mind.
If this is the kind of inspection and tests you would rather have in the DH1 and the DH7 area then please call on 07510 092323 or fill out the form on our 'Contact Us Page' .